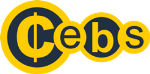 Get a no obligation quote and access to demo account.
Please fill the form below and our team will be in touch within 24 hours. CEBS Suite
CEBS is a one stop solution for Currency Exchange Bureaus. It is a multi currency accounting software which is specially designed to facilitate Foreign Currency Exchange Bureaus that mainly exchange currencies and cash/sell travellers' cheques. CEBS is fully customizable and so it can best suit your business requirements
View More

Buy-Sell Currency

Maintain Currency Stock

Wholesale Cureency

Live Currency Rates

Day End Accounting
What is included in the bureau de change software? Is it customisable? What is its pricing? Can I ask for a demo? We will answer all your queries.