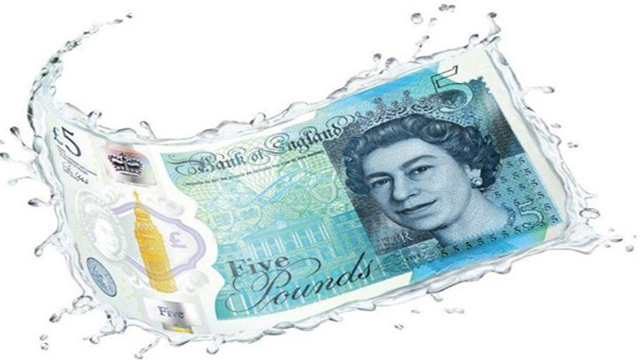 13th September 2016, officially the new five pound note is issued by Bank of England. 440 million new fivers are pumped in the currency market with a value of £2.2 billion. The old fiver will be withdrawn completely from the market by the end of May 2017.
1. Why the new fiver?
As per Bank of England and the new fiver website, the new fiver is cleaner, safer and stronger.
Cleaner as the note is made up of Polymer which guarantees long life, and at the end of the life of this note it will be recycled. Safer as 10 point security features are added to this new fiver including a see through window and foil patches. And Stronger as it is waterproof, gets in shape after scrunch which will make it last approximately 2.5 times longer than paper notes.
2. Security Features
(These features are as is from the Bank of England website)
A see-through window featuring the Queen's portrait. The border of the window changes from purple to green.
The Elizabeth Tower (Big Ben) shown in gold foil on the front of the note and silver on the back.
A hologram which contains the word 'Five' and changes to 'Pounds' when the note is tilted.
A hologram of the coronation crown which appears 3D and multi-coloured when the note is tilted.
A green foil hologram of the maze at Blenheim Palace, Churchill's birthplace and ancestral home.
Micro-lettering beneath the Queen's portrait with tiny letters and numbers that are visible under a microscope.
The words 'Bank of England' printed in intaglio (raised ink) along the top of the note.
Further Readings