Our Social Responsibility - Anti Bullying Campaign
---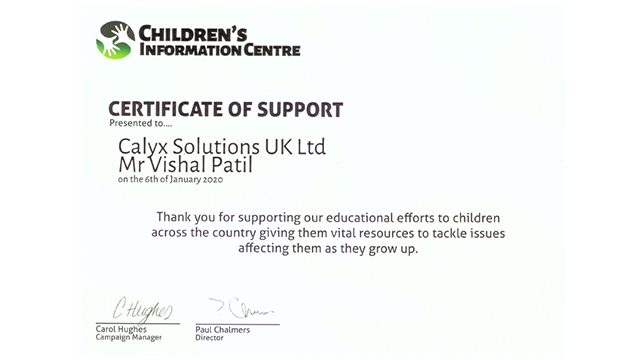 Is your company passionate about stopping bullying in your town or your area schools? If Yes, can take part in this initiative by working with the Child Information Centre for their anti-bullying campaign. It is great to give back to the community, and taking part in this campaign may be the right step in achieving that.
Child Information Centre is a publisher of educational and information material that focuses on the issues affecting vulnerable children across the UK. The publications are created by the industry leaders in child welfare to make sure there is maximum impact with the children involved.
Anti-Bullying Campaign
The Children Information Centre has recently launched an anti-bullying campaign to help students who are bullied at some point in their lives. The campaign looks at different types of bullying, which include verbal, physical, and cyberbullying.
Verbal bullying comprises of name-calling and threats, while physical bullying is when someone touches you without permission. It involves biting, kicking, and hitting. Conversely, cyberbullying happens online and include shaming someone online, creating fake social media accounts, creating or sending a picture of others, saying nasty things over messenger, and abusive text messages.
Besides, the anti-bullying campaign also teaches how to tell a child is being bullied and how you can help that child from not being bullied . Some of the vital signs of bullying discussed by the initiative include absenteeism or being late in class, being chosen last in group activities on purpose, spending lunchtimes by themselves, taking different routes through home or school to avoid people, and getting threatening, abusive, or nasty messages via text or online.
Moreover, the anti-bullying campaign discusses how someone can help a child who is being bullied. Some effective ways of stopping bullying include:
Speaking to children's parents or guardians
Inviting children to join you
Reporting to a teacher or the head of the year
Keeping a diary of the bullying incidents to help show adults what has been happening and how often
Why Help?
An organization like Child Information Centre may appreciate additional resources to accomplish its anti-bullying campaign nationwide. That's why it is important for companies and individuals to chip in and support such an initiative to ensure that the safety and welfare of every child in the UK is catered for.
In recent years, the issue of bullying has received national wide coverage. A lot of students still experience the effects of bullying. In some scenarios, children have attempted to commit suicide to escape bullies.That's why it is very important for companies to join initiatives to enforce an anti-bullying culture.
Also, on the part of the company providing the assistance, reputation is gained. This is because after helping out, there is a participation certification for you to hang in the workplace. The certificate can be displayed to the clients and colleagues. This certificate thanks you for supporting the initiative's educational efforts to children across the UK by giving them vital resources to tackle issues that affect them when they are growing up. Moreover, there is a sponsored booklet that goes to your chosen school after helping out.
How to Help
One way tohelp end bullying in schools is by funding. Most schools struggle with funds, which affect the initiative's progress. Schools are now experiencing less money that helps solve bullying issues. A company can chip in and offer money to help those schools struggling with funds, especially in poor communities.
For more information visit: https://childinfo.co.uk