Celebrating 100+ Active Licenses
---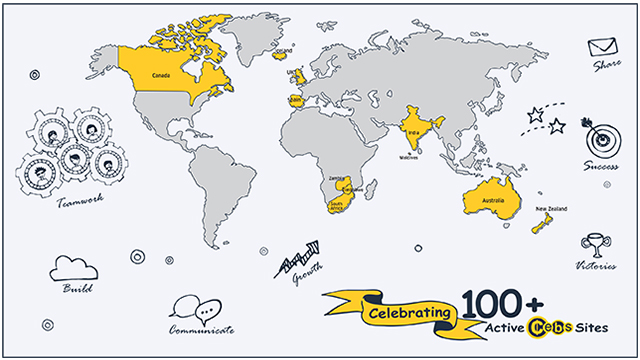 CEBS is a currency exchange software that best serves single standalone currency exchange bureaus and currency organization with multiple branches. CEBS was founded in 2012, and its first client was in Embankment, London. The software then expanded in the UK and started overseas in 2016.
This money exchange software is now used in New Zealand, Canada, Australia, South Africa, India, Maldives, Zimbabwe, Spain, and Iceland. Most companies mainly use CEBS for their daily currency accounting tasks, generating reports, and storing customer information. CEBS scans UN, EU, HMRC, OFAC sanctions list; sets up margins, and most importantly, it helps companies comply with regulatory bodies.
Most companies that are using CEBS can attest that the software has seen a lot of timely revision, reports have become more outstanding, and the compliance has gotten stronger. For instance, the CEBS software has made things easier and advanced for money exchange companies.
Statistics
CEBS software has become more popular in the last couple of years, and more companies are seeking its services. As of now, the number of approximate representations of monthly compliance requests by the bureau de change software and also the worth of transactions handled include:
98 document verifications
167 ID document uploads
4850 transaction count
£2.9M transaction value
Customer Support
Small business intelligence, ease of operation, and regulatory compliance make the software quite efficient. The customer support and services from the team isimpressive. They are responsive, and they keep up with all development happenings in the customer's market, making them flexible and awesome advisors. The response rate from the developers to any inquiry is just within 1 hour.
Compliance
CEBS takes compliance seriously. The software enables one to search name before transacting or registering in HMRC's sanctions list, the United State's SDN (Specially Designated Nationals and Blocked Persons List published by OFAC, EU, UN and AUSTRAC sanctions list too. The currency exchange software has all the lists constantly updated for you.
The system notifies the cashier when he or she needs to ask for photo identification documents from customers. Also, the system alerts cashiers about identification documents expiring soon, and to ask for new ones from the returning customers.
Moreover, to make sure that the software adheres to anti-money laundering compliance, the CEBS software set CDD, SDD, and Enhanced Due Diligence transaction amounts.
Functionality
This bureau de change software is cost-efficient and fits perfectly in start-up setups most companies are accustomed to. CEBS is frequently updated with additional functionalities. Besides, it is easy to understand and use. It is also easy to set up. The trial version makes things easier for those who wants to try the software before subscribing. Other useful features are the seamlessly connecting rate screens, automated check for sanctions, easy to personalise receipts, and setting up company compliance.
For more information visit: https://currencyexchangesoftware.co.uk