Why you need to do SEO in this COVID-19 time?
---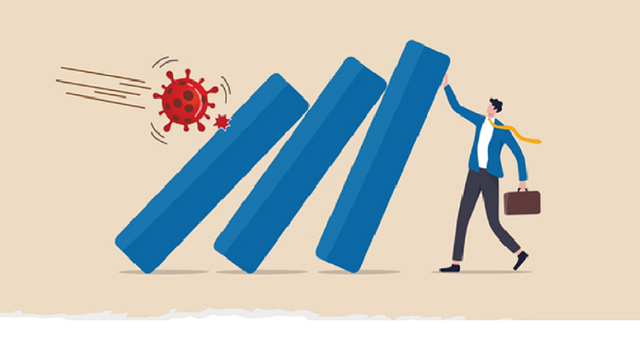 Right now, thanks to COVID-19, many businesses around the world are re-evaluating their budgets, particularly their marketing expenditure. COVID-19, or coronavirus, has an extraordinary impact on our everyday lives to the degree that most of us have never experienced such a situation in your life before.
The danger it faces is double-not in terms of the risk to our physical wellbeing, but rather in terms of the tremendous effect, it has on the economy. This economic influence is, unsurprisingly, highly worrying for the business owners.
When you're trying to cut expenses, you may even be watching out for your marketing spending, and probably also for your SEO budget. So though that's acceptable it may not actually be the right decision for your business to quit your SEO campaigns.
Though there is a long list of reasons here are 3 essential reasons from our Calyx Solutions SEO experts why you need to do SEO in this COVID-19 time. We believe SEO is a powerful strategy that gets your business through the rough patches like the current one.
1. You are restricting a wide stream of profits, right as you need it most
Your business naturally would drop a bit and it would be naïve to say otherwise. But, instead of cutting down, it's always a wise decision to seek to push as much new business as necessary to cope in difficult times like this COVID-19 time, where you need to SEO as much as possible.
You're going to want your business to become more accessible to consumers, not fewer, so you're going to be shocked by how easily your rankings will start falling if you quit doing SEO in this COVID-19 time.
Staying resilient and adjusting your plan is one thing, but grinding things to a full stop is sure to adversely impact the influx of potential leads and profits, and will easily wind up giving you much more problems apart from the crisis itself.
And it's not like people are going to quit looking in the meantime, particularly because the pandemic is already affecting our buying behaviour!
2. Self-isolation and social distancing are pushing a change to online shopping and spending
The planet is crashing, but it still hasn't stopped spinning. Everybody still has to work, and they still need to survive, we just need to find different ways to do it. In the aftermath of the government's recommendations on social distancing, we're seeing a big change to online shopping, where customers and company owners are scrambling to find what they need to do putting themselves at minimal risk.
In other words, don't be too fast to leave your online marketing, with the help of this you can make up for what other stores may lack in actual footfall. SEO combined with smart content marketing techniques can do wonders here.
A shift to work from home means that the possible spike on internet searches for something that might offer a welcome relief from the situation when everyone is searching for new ways to support themselves and their families with their time in solitude.
For instance, there has been news from all over the world that sales of laptop computers, tablets, game consoles and TVs are up, if they can have profits, you can bet your company is going to be too!
From a commercial point of view, every business owner is trying their best to keep their enterprise going as usual. This means that if you're in the B2B market, you'll definitely find that your clients will need company tools such as physical facilities and specialist resources (although the way they buy and use them may be changed with the option of working from home).
3. Be in touch with your customers: Communicate good and stay connected
Doing SEO is like going to a really tough gym. You need to make a daily effort to be the best in the house. If you pause for a couple of weeks, you will easily begin to lose everything you have won, and someone else will continue to surpass you. But from a company viewpoint, as things start going back to normal, you will find yourself a long way behind your rival and that is the reason why we recommend you to do SEO in this COVID-19 time which is so testing.
To be very honest it's an incredibly frightening moment for everyone right now, all over the world. One of the only counter considerations is that it's not limited to a tiny corner of the globe – we're all in it together.
After all, when it comes down to it, you're not your business, and you're not your brand but you're a human being. Your clients are humans, and in times of crisis, we trust rather than human relations.
Therefore, while the situation is far from perfect, it gives you a great chance to re-emphasise the value of your customer relationship, both in the wording of your campaigns and the content of your page or website. After all, you don't have a good business without your clients or customers.
By freely acknowledging the changing conditions, you understand that your consumers will make changes to their spending and lifestyles. This is a public show of gratitude from you to them, and one that ideally will reward you greatly as things get easier.
Calyx Solutions is a website design, software development and digital marketing company based in London , the UK and Kolhapur , India with commendable insights that well understands the importance of SEO for your business and will drive you to grow with remarkable SEO strategies.
Call us at our UK landline number +44 (0) 207 193 9381 or email us at support@calyx-solutions.com to partner with and transform your business like never before